********************
Our Store/Office is open between 8am-10am and 2pm-7pm everyday. Check-in time is 2pm-7pm, check-out time is 12pm. If you show up early or late for an RV site, directions on which site to choose is on our night registration box and on our office door or you can call the office to get a site number during business hours. Unfortunately we do not have early check-in for cabins, cottages, cabana and lodges unless you have called the office and made prior arrangements to leave a key out for you.
********************
Our store is stocked with tons of camper supplies, rv parts, gift items, snack items, food items, cleaning items, etc. Alot of people tell us we have one of the best camp stores that they have been into because we carry a wide range of items.
********************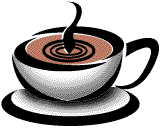 We have free coffee every morning between 8am-10am, so you are more than welcome to come up to the office and have a cup to wake you up and get you started on your trip for the day. We also have pizza delivery menu's so that you when you check-in at night, you don't have to unhook your vehicle and drive to a restaurant. If you do decide to go into town, we have every kind of restaurant around.